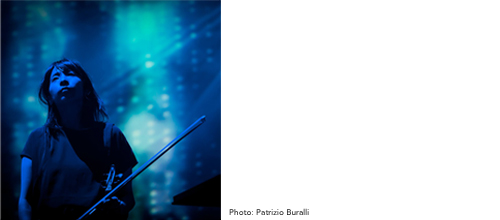 Hoshiko Yamane is a Japanese classically trained violinist and composer.
Being highly evaluated her improvisation by the legend Edgar Froese, she joined as a member of Tangerine Dream since 2011.
She started classical training at 4 years old, graduated from Aich Prefecture University of Art and Music with the Master of Fine Art for the violin, and after, graduated for Diploma in the violin in University of Music and Theater in Rostock in Germany.
She has been working on her solo projects as well as with others in many different fields such as Jane Birkin, Library Tapes, Masayoshi Fujita, Picture Palace Music, etc.
As a composer, she is working with Decca Publishing. Her album was released from 1631 Recordings. Since 2015, she has been working with Motimaru as a composer and live musician, and in 2018 joined Motimaru as an official member.